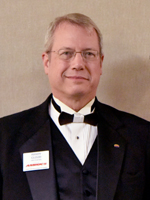 Randy Cloud
National President
Randy is a University of Central Oklahoma graduate and CPA with over 30 years of experience. He owns Oklahoma City-based RL Cloud CPA, PC. He is a member of the Oklahoma Society of CPAs. Randy has been a member of the Oklahoma City chapter of AMBUCS since 1982. He has served on the National Board of Directors and in various chapter, district and region offices over the years. He was sworn in as National President on October 6, 2018. Randy enjoys live theater and music concerts as well as spending time with his grandkids and his partner, Donna.
---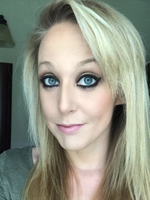 Jessica Wall
Director of Development & Programs
Jessica began her career in mass communications as a radio announcer. In 2007, Jessica created Gabby's Gifts, a charitable utility assistance program for families. She was bit by the bug and, after six years, decided to leave radio to pursue a full-time career in the nonprofit sector. Her fundraising experience has been in the areas of education, public health, disability services and community development. She is a member of the Association of Fundraising Professionals, the Young Nonprofit Professionals Network, and the Association for Education in Journalism and Mass Communications. She has been with National AMBUCS since 2014 and recently fulfilled a two-year commitment as a nonprofit consultant for the Phillips Family Foundation. Jessica holds both a master's and bachelor's in mass communications.