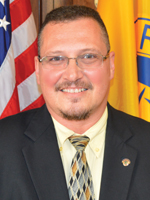 Michael Chrisley
Executive Director
Michael Chrisley is the Executive Director of Ruritan National. He has been employed by Ruritan since 1980. He holds an Associates of Applied Sciences degree in Accounting and a Bachelor of Science in Management/Human Resources. He enjoys weightlifting, swimming, biking, golfing, investments and reading.
---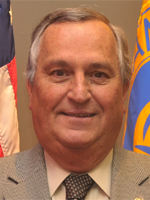 Larry Cassell
President Elect
Larry W Cassell resides in Jefferson, Md with his wife of soon to be 50 years, Nelda.
He is proud father of two daughters and four grandsons. His education included BS degree at Salisbury University, Masters of ED at Shippensburg University, and post graduate studies at Johns Hopkins and UMD. His career was as a public school teacher and principal for 35 years in Frederick County, MD. During his retirement years, he enjoys working with Ruritans at his local club and throughout nation. Other enjoyments are traveling, beach time, golfing, and watching his grandsons grow into fine young men.