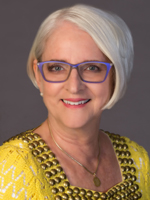 Elizabeth Lucas
Executive Director and CEO
Lucas is a Certified Association Executive with 20+ years of senior level association management experience. She joined Soroptimist International of the Americas as the Executive Director and CEO, bringing a broad scope of strategic leadership experience and acumen. SIA is a membership organization with 31,000 members focused on socially and economically empowering women and girls to improve their standard of living and live their dreams. At SIA, Lucas oversees the direction setting and implementation of the organization's transformation in 20 countries and territories. She champions efforts to expand support for the mission, identify new programs, develop new resources, and expand recognition. Currently she is guiding the organization's shift to reflect increased collective impact.
In her previous role, as Executive Director of the American Massage Therapy Association and the Massage Therapy Foundation, she steered the strategic advancement of both organizations, representing 56,000 practitioners, 450 educational institutions, and 51 chapters. Her results ranged from the creation of product/service innovation to growing the organization two fold, establishing a research conference, initiating a global expansion strategy and successfully securing professional regulation in 44 states.
Her prior association experience in the safety, health and environmental industries required her to create an
Earlier, as a small business owner, she assisted Fortune 500 companies from consumer package goods, financial services, pharmaceuticals and heavy equipment in their new product introduction and sales training.
She began her career in retail merchandising where she first started working with the innovation process. The industry taught her to identify trends around the globe and adapt them for local consumption.
Lucas holds an MBA in global business and organizational behavior from Lake Forest Graduate School of Management and a bachelor's degree in business from Drake University.
Lucas is an active member of the America Society of Association Executives (ASAE). In 2014 she successfully led her organization to receive an innovation grant from ASAE. Currently she is Chair of ASAE's Key Professional Association Committee.
organization-wide process for ideation, vetting, pitching, development, launch and support.
---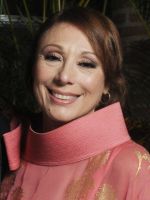 Elizabeth Di Geronimo
President
Elizabeth Di Geronimo is serving a one-year term as president of Soroptimist's international board of directors. As president, Di Geronimo oversees strategic planning and program development for the organization. She will also lead Soroptimist's efforts to increase its collective impact in helping women and girls around the world to lead better lives.
A member since 1998, Di Geronimo has held several leadership positions at all levels of the organization including region governor, and club president and treasurer.
Di Geronimo is a civil engineer. She serves on the board of directors of a medical and shopping center complex.