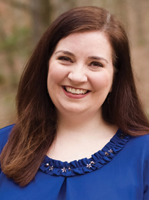 Scarlet Thompson
Executive Vice President
Scarlet Thompson is the Executive Vice President of Civitan International. An Emmy award-winning journalist and longtime nonprofit manager, Scarlet's expertise includes volunteer management/board development, marketing, and corporate relations.
Prior to joining Civitan, Scarlet helped lead The Arc of Jefferson County in Birmingham as its Vice President of Development and Marketing. She oversaw fundraising that helped the agency maintain a $28 million annual budget. In her tenure at The Arc, she started the Ability Baking Company and successfully brought the Wings For Autism program to Alabama.
Before her placement at The Arc, Scarlet served nearly eight years at the American Cancer Society. Most of that time was as the State Communications Director, where she won the 2010 Award of Excellence for a Non-Profit Government Relations Campaign from the Public Relations Society of America. Scarlet also maintained relationships with cancer researchers, managed enrollments for the American Cancer Society's largest research study, and helped open several cancer resource centers.
Before her time in the non-profit sector, Scarlet worked for ten years in television news, winning three regional Emmy awards and the Edward R. Murrow Award for Best Newscast. Scarlet also is a volunteer for several organizations, including serving as the President of the Association of Fundraising Professionals in Alabama.
---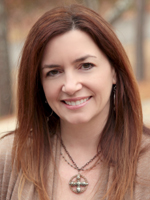 Laura Sappington
Director of Finance and Operations
Laura Sappington serves as the Director of Finance and Operations at Civitan International in Birmingham, Alabama. Laura earned a degree in accounting from Auburn University and has over 25 years of experience in various aspects of corporate finance, strategic planning, long range financial planning, accounting, profit and loss reporting, budgeting, forecasting and ROI analysis. She also has extensive experience in direct marketing, brand management, and operations management. Before coming to Civitan she spent most of career at Oxmoor House, a Birmingham-based division of Time Incorporated and the largest regional publisher of lifestyle and entertainment books in the U.S. Laura has enjoyed many years of volunteering in her community, including chairing the annual Harvest of Hope fundraiser as well as serving on the Women's Service Board for the past ten years at Cornerstone Schools of Alabama, a non-profit school dedicated to providing quality education for under-privilieged children of inner-city Birmingham. As a member of the Civitan team she has welcomed the opportunity to combine her financial experience with her love of civic work.

---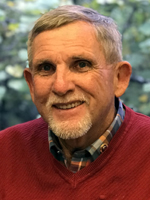 Bob Jones
International President
Bob Jones is the International President for the 2018-2019 year. Bob first joined Civitan in 1989 and is a member of the Mooresville Civitan Club and the South-East Guildford Civitan Club in North Carolina. He has served as club president and as a district and international director for Civitan. Bob has received an honor key at the club, district, governor and international levels. A Navy veteran, Bob is married to his wife of 53 years, Judy. They have two sons and three grandchildren.
---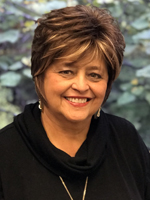 Patsy Perkal
International President-Elect
Patsy Perkal was elected as the International President-Elect for the 2019-2020 Civitan year at the convention in Reno, Nevada. She is a member of the Rocky Mountain Civitan Club in Colorado. She has served as a club president for three Civitan clubs and was an international director from 2011-2012. She was honored with a Junior Civitan Fellow in 2007. She also received club Honor Keys as well as a District Honor Key and Governor Honor Key. She is the mother of two, a son and a daughter, and has two grandchildren. Patsy has been married to Glenn since 1982.