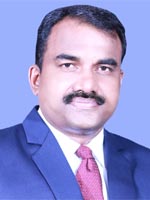 Jose Varghese
International Secretary General
Born in January 1973, I did all my schooling and college studies in Kerala, India. I graduated in Sciences with Mathematics as major and articled briefly for my Chartered Accountancy training before doing the post-graduate diploma in Ecumenical Youth Work from the National Council of YMCAs of India, Training and Leadership Department, Bangalore.
My career was fully associated with YMCA , the largest and oldest youth organisation with world . I started as a secretary of the YMCA Camp Centre in Kerala and then working my way through the Regional YMCA as CEO to the National Council of YMCAs of India as its Secretary for Movement Strengthening and Resource Mobilisation based in New Delhi. I later joined the Asia Pacific Alliance of YMCAs as Executive Secretary for Programmes based at Hong Kong and was leading programs like Community building , Peace and Interfaith , Global Citizenship , Global Alternative Tourism .
In 2011, I was appointed as the Executive Secretary at the World Alliance of YMCAs (Geneva) and was responsible for leadership development and resource mobilisation. My International profession gave me opportunity to travel across 80 countries in the World and interact with people and diverse cultures . In 2018 October , I started the new role are International Secretary General of the Y's Men International . I am married to Manju, a teacher by profession, and we have a 16-year old son reading for his school finals.
---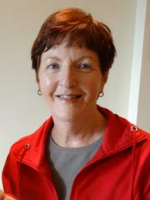 Jennifer Margaret Jones
International President Elect
I grew up in country South Australia, enjoying school, sport, family and church activities. I trained in Adelaide, the capital city, as a high school teacher, specialising in Business and Vocational Education. I have taught in both country and city high schools. I am married to Russell, with two children and three grandchildren who live nearby. My life is centred around family, cooking, church activities and the Y Service Club.
I have been a member of the Adelaide Y Service Club for 20 years, helping out in club secretarial roles, working closely with the State YMCA, organising regional and area conventions, serving as service directors in particular roles and being a member of the International Council for three years as Area President of Area South Pacific. I have been a Coordinator of a Restructure Task Force and a member of several other committees. Currently I am International President Elect, which entails attending and participating in conventions, regional training and other related events. I have been fortunate to attend a number of international conventions over the years which has increased my understanding of world affairs and my appreciation of home. For me, being involved in an international club enlarges my vision.
---

Tibor Foki
U.S. Area President 2017-2019
Tibor Foki was born in North Western part of Hungary in a town called St Michael. He lived in Buda Pest. Then, in 1956 at age 11 and at end of the Hungarian /Russian revolt, he escaped with his father, later joined by his mother in Austria. In 1957, he immigrated to the U.S.A. to Long Beach, California, where he still lives today. While attending Junior College, he joined the
Marine Corps, in 1966. Tibor married Charl in August of 1967 and they have two children, Steven and Marika. Marika is married with two children, Mason is 14 and Lily is 11. Tibor worked in the electrical industry for34 years. He and his wife also operated a business doing microscope and medical equipment repair.
Involvement with Y's Men International
I'm a charter member of my club, which was chartered in 1978.
Served as various club officers including club president.
Served as District Governor, Harbor district.
Lt. Regional Director, Western Section.
Regional Director of PSWR.
Served as Various service directors for both the region and U.S. Area.
Currently I serve in the capacity as Area supply officer.
Attended district conferences, regional conventions Area Conventions and Some
International conventions. I had the privilege to be chosen, as a BF Delegate to India